Love
Dark Souls?
Hauntingly souls-like models from Monolith Arts.
ALL THE DWARVES
We've got Dwarves in every flavour
from the Hold My Dwarf Kickstarter.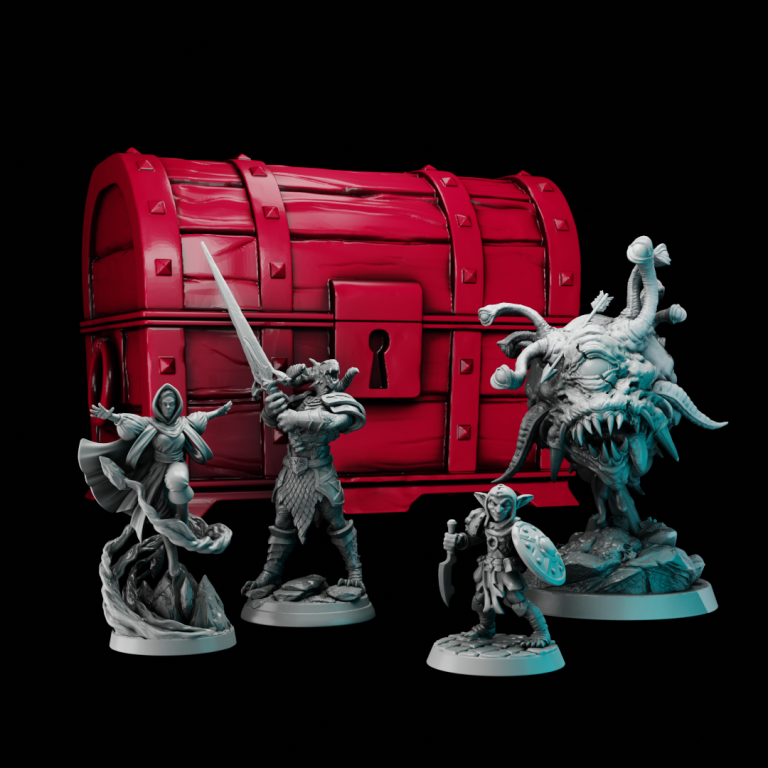 THIS IS HUGE.
OUR MINI SUBSCRIPTION.
£14.99 a month (minis worth £27.96)

Every month you receive:

1x Large Model (50mm Base)
3x Medium/Small Models (25mm Base)

Only our favourite fantasy models from recent studio releases.

Join today for our absolute best-value box-set.
SUBSCRIBERS use code
SENDWITHMYSUB
on any order to bundle it with your next box and save on shipping.
Figure Forge thanks these amazing creators
We use the exceptional TGM-7 resin from Ameralabs and professional SLA printers from Prusa. Our prints capture the fine detail in the model beautifully but they also they stand up to knocks, drops and bends far better than other resin miniatures. We make our minis to last!
We're here because we're passionate about this amazing hobby and its community. We aim to create things of beauty that you can treasure. Every one of our minis is carefully prepared, with great attention to detail and held against our own (super) high standards.
We move heaven, earth and the astral plane to make sure you're happy with the quality and value of your minis. We keep you updated every step along the way and we are here to work with you to make sure your order is exactly the way you want it.
Getting model scale correct is really important to us. We offer a range of scaling options, where appropriate, and we carefully measure to ensure models fit the scale you are working at. All of our models can be scaled for tabletop 28mm or 32mm, or collectors 75mm scale.
Bring all the pain to your party next week with free delivery on orders over £40.
Every month we introduce new and exciting models from our amazing creators.
All of our models are fully-licensed from the creators we support: you're funding their amazing work.
All purchases go through WooCommerce so you can trust that your transaction is secure.