THIS IS HUGE.
OUR MINI SUBSCRIPTION.
£14.99 per month


Every month you receive 4 tremendous miniatures, including one large model.
Only our favourite fantasy models from recent studio releases are included.

Join today for our absolute best-value box-set.
SUBSCRIBERS use code SENDWITHMYSUB to bundle your order with your next box and save on shipping.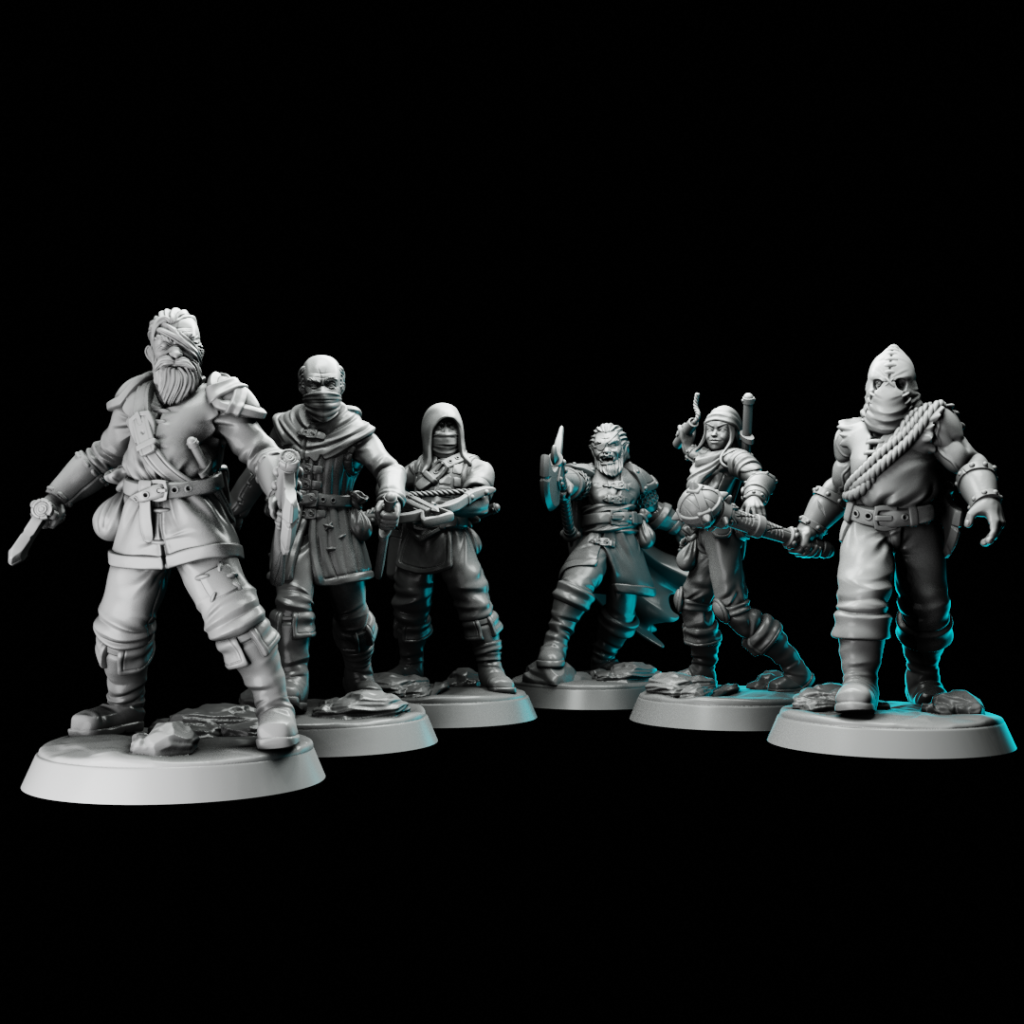 There's barely a fantasy setting where these beautiful, characterful bandits from Galaad Miniatures won't easily fit in. Individually, or as a group, they're great as a combat or roleplay encounter. Throw them in the woods, the tavern, a pirate ship, wherever.
Each model has its own really distinctive look and the small details mean there's a lot to find in this group. For such versatile models, they're anything but generic!
£26.99 for the set or £5.99 each.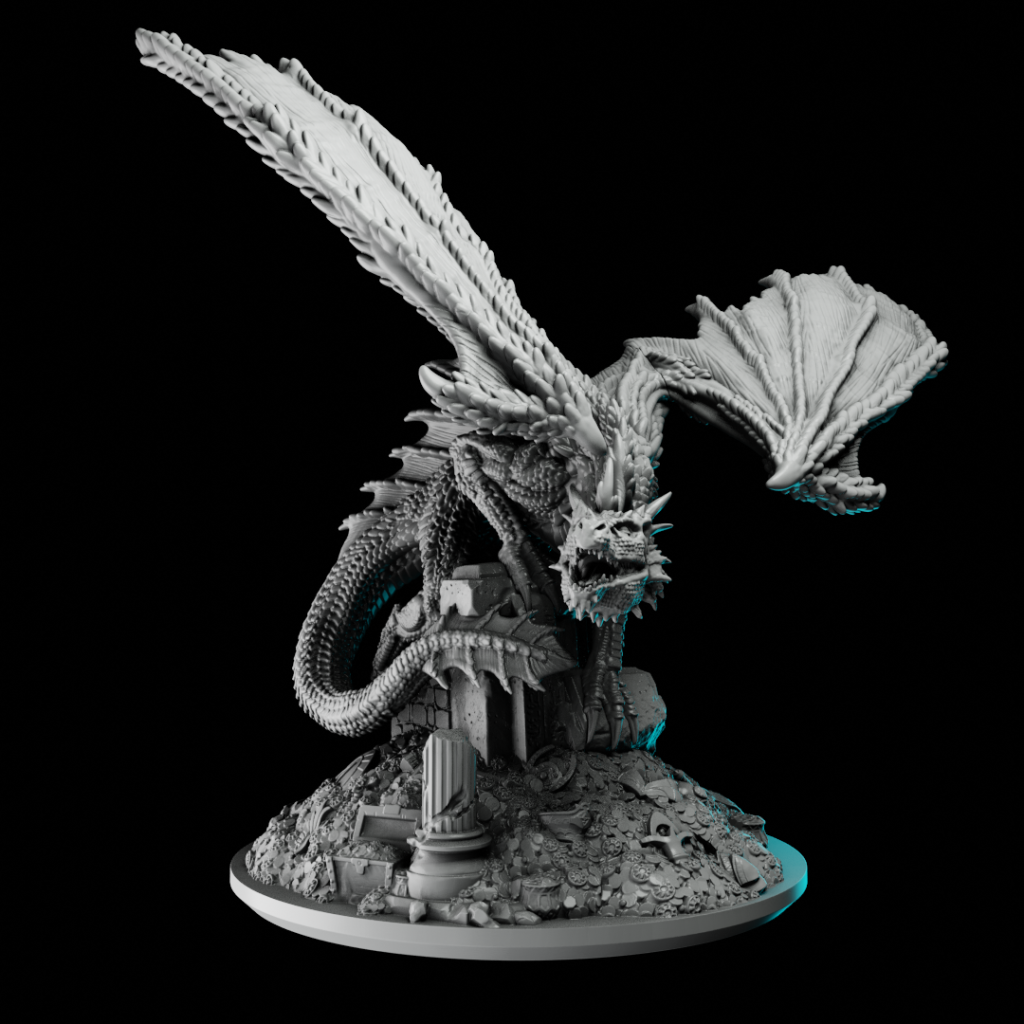 It's not called Dungeons and Dwarves™ afterall. Dragons are essential models and it's not going to be long before a party worth their salt (or otherwise) encounters this namesake in one guise or another. This model by Clay Cyanide Miniatures oozes the careful menace of an intelligent dragon atop his hoard. And what a hoard it is! The base is packed with gorgeous little trinkets that you can either painstakingly pick out or just drybrush the lot.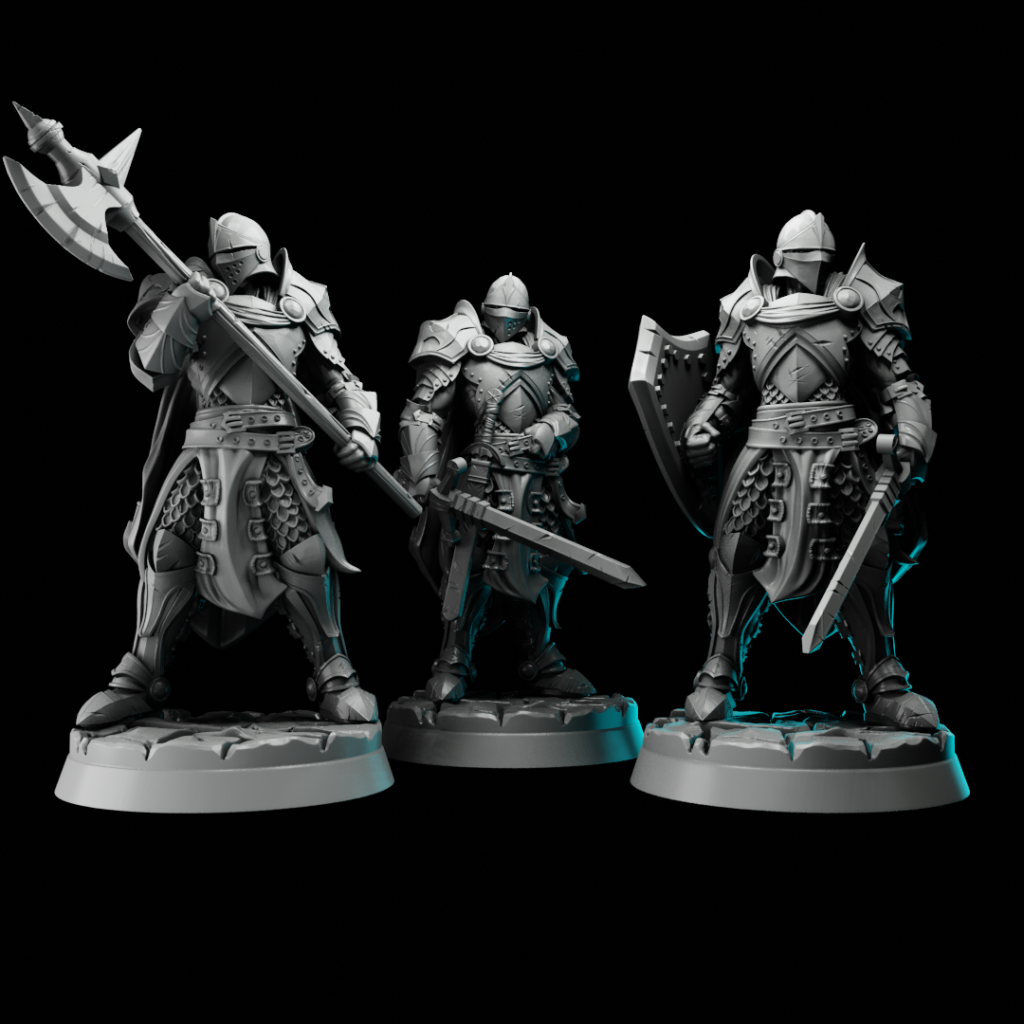 We're printing batches of these little guys every day due to their popularity. We're not surprised. They're imposing models that would fit straight into so many different scenarios. We think they really lend themselves to a role as elite soldiers or guards for important locations. The fine detail on the armour and the capes is stunning and we are hearing from you that they're a real joy to paint.
£14.39 for the set or £5.99 each.
Is it time your player character got the recognition they deserve?
Do you keep forgetting which kill team mini is which?
We have a solution to these very specific problems.
Design your own beautiful custom nameplates with our nameplate designer thingy.
THE
ONLY
RESIN FOR MINIS.
The most important decision you can make when it comes to miniatures is the material they're made from. Most photoresins offer good detail but are brittle with low shock-absorbsion. We tested over 20 leading resins and nothing even touches TGM-7 from Ameralabs for outstanding flexibility, durablity and detail.
Our Mini Mystery Boxes are insanely good value and come in both Fantasy and Sci-Fi flavours.
All boxes contain at least 3x Medium Minis and cost £9.99.
Every tenth box sold contains something extra… Is Tymora on your side?
We use the exceptional TGM-7 resin from Ameralabs and professional SLA printers from Prusa. Our prints capture the fine detail in the model beautifully but they also they stand up to knocks, drops and bends far better than other resin miniatures. We make our minis to last!
We're here because we're passionate about this amazing hobby and its community. We aim to create things of beauty that you can treasure. Every one of our minis is carefully prepared, with great attention to detail and held against our own (super) high standards.
We move heaven, earth and the astral plane to make sure you're happy with the quality and value of your minis. We keep you updated every step along the way and we are here to work with you to make sure your order is exactly the way you want it.
Getting model scale correct is really important to us. We offer a range of scaling options, where appropriate, and we carefully measure to ensure models fit the scale you are working at. All of our models can be scaled for tabletop 28mm or 32mm, or collectors 75mm scale.
Bring all the pain to your party next week with free delivery on orders over £50.
Use code 'FREEUKDELIVERY' at checkout.
Every month we introduce new and exciting models from our amazing creators.
All of our models are fully-licensed from the creators we support: you're funding their amazing work.
All purchases go through PayPal or Stripe so you can trust that your transaction is secure.